No Paper
• Eliminate receipt of countless invoices, stuffing envelopes and writing checks.
• Automated process improves accuracy and efficiency by helping to eliminate human error and billing mistakes.
• In-depth, sortable and multi-layered accounting features. 
• All invoices and records stored in your online account for easy access.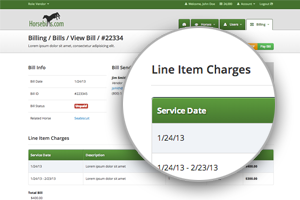 ---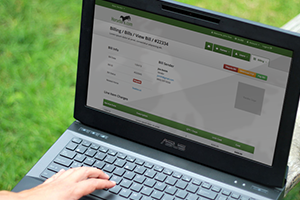 Streamlined Communication
• "Chat" capabilities within each bill for internal approvals or to dispute line items with vendors.
• Dedicated web support from Horsebills.com.
• Customized email and online alerts.
---
Cost and Payment Efficiency
• Subscription and transaction fees replace the similar cost of current postage.
• Option to eliminate credit card fees for vendors.
• Electronically send and receive money quicker directly to and from bank accounts or via credit card payments.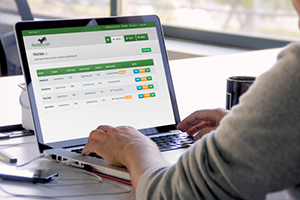 ---
Built for Horsemen
• Primary vendors, such as trainers, consignors and farm managers (and/or their bookkeepers) are responsible for maintaining horse ownership percentages.
• Pay vendors directly with vendor-to-vendor billing. For example, feed and tack companies can bill and receive payment from primary vendors.